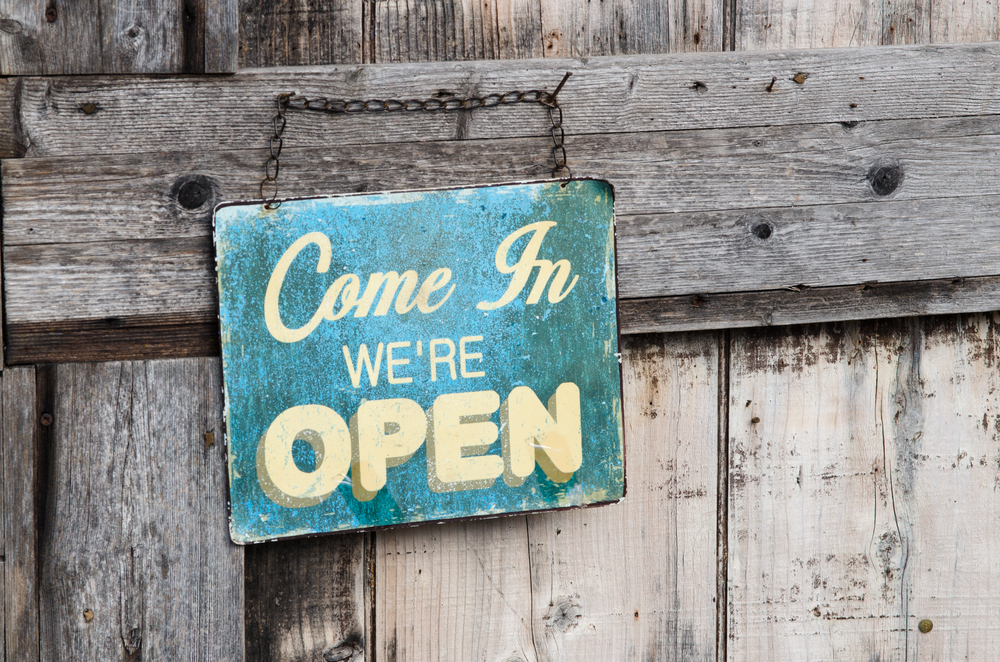 The Dubai economy is thriving again. There's a positive energy in the air and a true entrepreneurial spirit everywhere you look. Overall economic stability looks increasingly promising and the winning of the Dubai 2020 Expo has only added fuel to the fire.
The Department of Economic Development (DED) in Dubai issued a record number of 26,707 new business licences in 2016. Inbound tourism providers and restaurants proved to be some of the most popular categories across the past few years.
So for those wishing to start a new restaurant business, there could possibly be no better time but that doesn't mean that every new start up in the industry is destined to succeed.
Opening a new restaurant requires some smart decision making as well as consideration into avoiding some common mistakes that budding restaurateurs make.
We've put together our top do's & dont's below:
DO: understand your capital needs
Put a lot of time and thought into your start-up costs and factor in from the outset, the cost of construction and set-up overruns, order changes and the inevitable delays in getting approvals and permissions from Dubai Municipality. Our feasibility studies take into account such factors & we advise a contingency of up to 15% in the rapidly evolving new market. Recent VAT additions in the country will again impact this number by another 5% to up to 10% to buffer for supplier costs.
DON'T: expect to start making money from day one
Even if sales are strong from day one, you will always be operating initially in deficit, for a few months at the very minimum. This should be factored into your start up budgeting so you don't suddenly find yourself out of money and upstream without a paddle. Dubai sees new projects launch every quarter which is a great thing for the economy in the long run. Short term effects are shift of interest from target market to newer openings & attractions.
DO: identify a clear vision and a strong purpose
All those involved in your venture need to be bound together by a common goal and establishing this requires strong leadership skills. A new restaurant demands hard work, long hours and often hectic conditions so you'll need a strong culture of collaboration, communication and team work to get through it.
DON'T: dismiss the importance of processes and procedures
Every single day, a restaurant sees a team of individuals carry out hundreds and thousands of tasks, all of which require seamless transition, precision organization and consistent execution. Restaurant franchises have the benefit of starting with every procedure and process already in writing but independent restaurants often just try and make it up as they go. Having a well-documented set of procedures, recipes, brand guidelines and detailed training manuals are the only way to achieve consistency in service and operating standards. This is what has led our brands like The Hamptons, Clinton Street Baking & Doner & Gyros to expand from one location units to multiple outlets.
DO: remember that you own the joint
This means that you should be managing the business and focusing on such activities as the monitoring of cash flow, the analyzing and forecasting of P&L sheets, the planning of future marketing activities and other strategic functions. Even during the start-up phase, try to avoid getting bogged down with menial tasks and day-to-day staff training and monitoring. Our Brand Management services enhance your efforts by focusing on brand positioning & communication in the first crucial year.
DON'T: try to appeal to everyone
You can't possibly appeal to everyone and if you try, you'll end up diluting your brand concept, confusing your customers and dealing with an overly-complicated menu and kitchen. The key to success is to identify a niche and then to fulfill it, with laser-beam focus. Sushina our concept in Abu Dhabi fuses Emirati & Japanese flavors is clearly focused on developing new & interesting flavors that appeal to their Emirati target market looking for 'a new sushi' that tastes familiar.
DO: iron out start-up issues before having a grand opening day
Most restaurants have at least a few weeks soft opening to iron out initial issues and ease into work flows before hosting a grand opening. Why put extra pressure on yourself? First impressions count and in a city where competition is rife, you can't afford to start out with a bad launch. Expect the first 2 weeks to be a trial & error experience & use the learnings to build a strong team & product.
DON'T: focus only on what you like
Because you are not the customer! Find out what your potential customer market like, want and are willing to pay before launching. Go to competitor restaurants, set up focus groups, chat to the local community…
DO: secure a location that suits your concept
You'd expect this advice to be the other way around. Ideally, you should seek a great location and then determine what the local market wants before building your concept around that. However, in an emerging growing market like Dubai, most locations are sourced off-plan to avoid losing out on prime space. In this case you need to ensure that no matter what your heart desired, your concept now needs to match the new location's target audience, buying habits & above all, F&B facilities & seating capacity should support your Feasibility Plans.
DON'T: settle on a mediocre location to reduce your rent
Location, location, location! The population of Dubai wants and expects total convenience so if they need to go out of their way to find you, they probably won't bother! High visibility and convenient access are more critical today than ever before so skimping on rent by compromising on location is a totally false economy. We sourced La Mer, Dubai's foremost waterfront destination to be the home of our successful projects like Backyard BBQ, Levee, The Duchess, Roti Rollers, O'Doner & Maison de Juliette because all year round this location will attract summer & winter traffic of both residents & tourists.