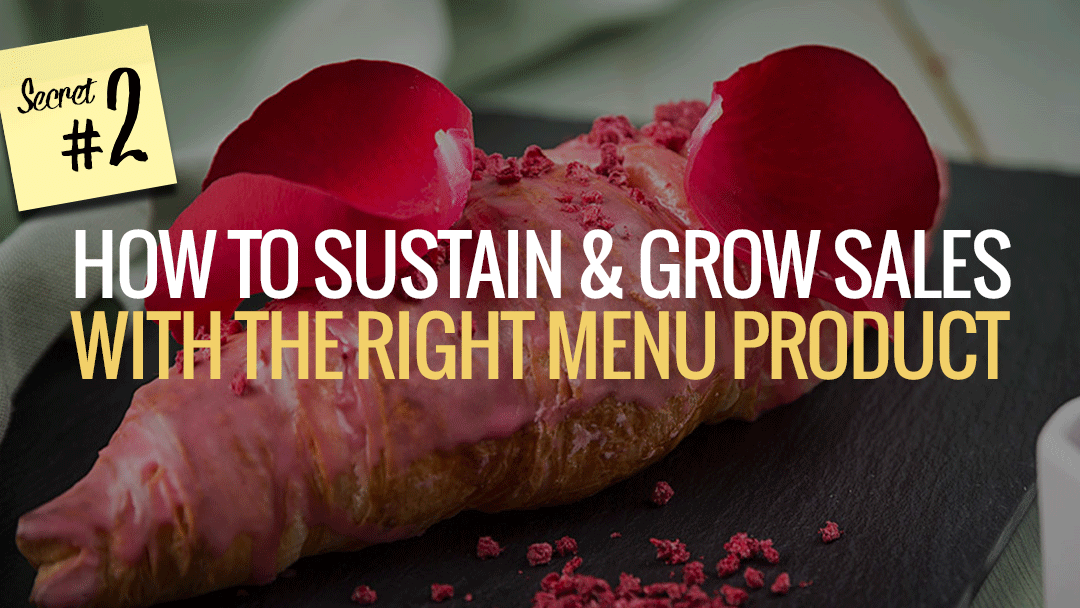 Secret 2 of 5: Succeeding in F&B in the UAE – The steps in Secret #2 lead the conceptualization phase at RSI & have been key in developing signature products in this region that are wowing guests & influencers. The famous Rose Croissant of the Hamptons fame, The Karak Éclair at Dawaaq, The Cardamom Rose Chai Latte of Jolie, The Granola with Honeycomb at The Victorian, the Halawa French Toast at B'Dou are examples of products developed with synergy of talented consultants & chefs working with an acute awareness of the guests' needs.
Know your guests' needs: The Dubai palate goes beyond taste & variety. We are an experiential type & like to play with, watch, hear & smell our food. We also like spectacular interiors, comfortable seating, good music, easy parking, Instagramable shots. Even the most talented chefs, designers, conceptualizers & operators can be daunted by the expectations of the UAE foodie. Here's how you can win over & serve even the most seasoned cynic, ensuring excitement & sustainable sales in a competitive landscape while enjoying your own journey of success as an F&B operator:
Choose your TARGET MARKET:
Don't think you can satisfy everyone. Choose a segment of the market that you wish to serve.
A good segmentation will lead to a Target market profile. Understand your expected guests' age, beliefs, spending habits, triggers.
Cross segmentation is the next step. We serve a market that may all be of the same spending bracket yet come from different cultures & beliefs who crave different tastes at different hours & portray varying habits, triggers & comfort points.
Now dedicate yourself & your team to 'think' & 'feel' like your guest. Only a passionate & authentic effort to develop a product for targeted market with creativity & technique will hit the mark.
PRODUCT with superstar wow factor:
We choose to eat & drink in a place where the total experience justifies the time & money spent . However, after all collective efforts if your food is not remarkable or does not satisfy your intended target market, there is not much your spectacular interiors or location or service can do for very long. (The location myth is what we'll explore in Secret 3).
As an example consider the development of your breakfast menu . The 8 am to 9 am crowd will inadvertently be an early riser, expat type. 9 am to 11 am we find another type emerging. We also know that French Toast & Shakshouka will attract a certain type whereas a Granola or Benedict is equally desired by the same segment with different traits.
With the above in mind, develop your product offerings in categories & then in each category create a product that appeals to the segmented target on a matrix. Here's where your Chef needs to understand that the driving force behind sales is not his personal likes & dislikes but rather his creativity talent being utilized to serve the guests' eating habits.
We have used the same rationale while developing the menu products for our projects like Backyard, Maison de Juliette and The Duchess at La Mer. With a key awareness that the daytime crowd is the expat and tourist segment who come to catch the sun and an evening crowd consisting of locals and residents who love to enjoy a leisurely meal over the cool breeze; we've developed a transitioning menu for day & night with products that target the right market.
The final product development should be a matrix of products aimed at cross usage, over periods of time, over millennials & Gen Y.
Don't skimp on quality. Invest on your produce & people.
Finally let the thought 'Price to the product is value to the consumer' lead you. And let it taste like a superstar on the red carpet.
PRESENTATION worth shooting:
While we can't ignore that the taste of the food you serve is essential to success, it should also look good enough to shoot with a Chanel 2.55 propped against it.
Your guest holds a phone that can either make or break your business. Give them opportunity to share your gorgeous food, beverage & ambience with their friends & followers.
Get bold with food presentation by using creative serve-ware, decorative ingredients, food art & don't be afraid to try something new without messing up the actual product.
Remember your star is the food, let it shine & take center stage.
Keep the PROMISE:
Finally, deliver the promise. Everything you say or do on social media, press, online is a brand promise. Just keep that promise each time, every time. If something sounds too good to be true, it usually is.
Make sure the product you photographed, photoshopped & dressed up on Instagram looks & tastes equally delicious & authentic on their plate.
Think like a consumer yourself, this will help you empathize with your guests which will lead to a great brand & repeat customers. That combination leads to your success.