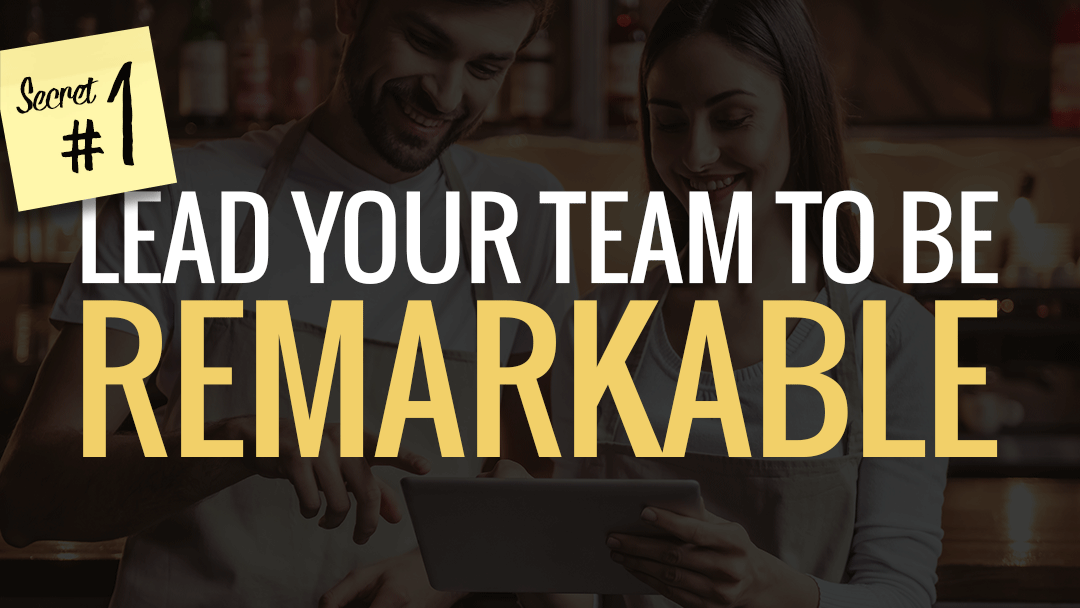 Secret 1 of 5: Succeeding in F&B in the UAE – If you want a remarkable business, don't leave it to chance. Be first in-the-line-of-fire for bad service in your restaurant.
How often have I seen an extraordinary looking marketing calendar get restaurants in the limelight for a month but no sales. No remarkable strategy will ever jump off those sheets & become a reality if your people aren't equipped.
While we ensure that all our projects are equipped with operational training and SOPs that contain rule of thumb processes; unless utilized by motivated process owners; these are of no more value than recyclable paper. Motivating a young team to embrace processes requires a sense of empathy and leadership.
The organizations that promote process ownership, spend more time opening new doors rather than closing shop.

So be a hands-on leader, share a vision your people can adopt. Be passionate every day about what you do & why. Commit to giving your people a healthy company culture so that a positive DNA runs through the work family that spends more time with you than with their own. Then provide on-going trainings, tools & resources.
Be clear about expectations but also remember that people commit to a task for the pay cheque & their passion to a cause. Your team typically works 10 hours to feed their families. They will only work to be remarkable all of those 10 hours with joy & passion if they feel appreciated & find dignity in what they do.

An entrepreneur understands the thrill of 'ownership' of a business. All humans are built to thrive on a sense of ownership of their accomplishments. Wonder what it takes to motivate that humble dishwasher to scrub those pots & plates & spoons & glasses so they shine on your guests' table & don't get sent back to the kitchen with a lipstick stain?

Not only is this F&B industry a business of serving people who may forget to say thank you, its also the industry where the most millennials are employed. Just as knowing your target market is important (we discuss this in Secret #2) its crucial you understand this 'connected yet most disconnected' generation you employ.
The world doesn't need another restaurant, we need a place that can cater to our basic needs, done remarkably well, consistently. The owner's passion needs to come to life in measurable ways. I see this synergy in one of our own projects, The Hamptons Café Dubai where an excellent product has been well stewarded by its proud & caring owners. The result is a remarkable business that continues to sustain in the growing competition. Glimpses of this passion & leadership are emerging strongly every day at another one of our newest concepts, Roti Rollers, a brand led by a remarkable ex-CEO who has as much passion for his people as he does for his food. I also particularly see this synergy in non-RSI brands like Tasha's & Aji.
My biggest reward is to see an equipped team share in the dreams & passion of good organizations, as this leads to prosperity for all. That is the #1 reason why our remarkable team at RSI works tirelessly & passionately to steward your journey of success.