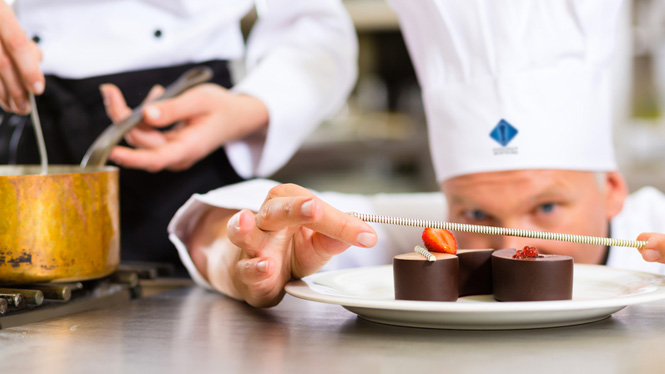 SYSTEMS – "Working IN your restaurant VERSUS Working ON your restaurant"
Do you run your restaurant in a way that requires you to be there doing everything yourself all the time?
Do you feel that in your absence, the restaurant will not be managed the way you would like it to be managed?
Do you feel your staff only work well when you are watching?
If you have answered 'Yes' to any one of these questions, read on.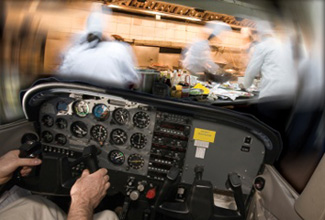 As a Restaurant Owner, your focus should be to treat your restaurant as a 'Business' & just like any good business your restaurant needs systems capable of producing consistent, profitable & high‐quality results each time. If your systems in place effectively synergies Operations, Sales, Customer Service & Marketing efforts, you are able to 'wean' your business off your continued presence in physically running the show. For this you don't need industry experts in every field to be part of your team. Systems don't need brilliant people; they need regular people that are taught how excellent results can be achieved by following a good system.
Ask yourself this question – If you were to take a leave of absence for a month for personal or professional reasons, would your restaurant collapse without you? If the answer is yes, you are making the 'classic mistake' many restaurateurs do. Restaurants have a way of making us fall in love with our own dream. The 'Baby' that needed your every minute attention in the start‐up stage, has to grow up & be independent of your constant attention in order to grow. The more your restaurant & staff depend on you for every direction, the greater the chances that your restaurant will not reach its full potential. And if your vision is to own more than a single unit, to either own & operate multi‐units or franchise these units, it is essential that your restaurant resembles a prototype of 'Operations' that runs itself on systems that people follow. This system should be created by first analyzing every operational function of your restaurant right from Opening, Cleaning, Prep, Service, Delivery, Purchasing, Accounting, Training and Marketing. Once these systems are checked for effectiveness, they should then become part of your Restaurant operations & procedure manuals. Sounds like a lot of work? Indeed, it is. But this is crucial for the success of your restaurant.
This does not mean that you do not take an interest in the running of your Restaurant; it's actually the opposite. Your Restaurant requires your Leadership skills, a Vision, Company Culture and Direction and YOU, as the owner, are the only one who can provide it. In the Restaurant Industry, to empower your staff and management a tried and tested method is to recruit Talent, put in place Systems and Procedures that are customized to your type of food outlet, then empower the talent with sufficient Staff & Management trainings, conducted regularly, based on your Restaurant operations & procedure manuals with a good dose of motivation and regular appraisals for growth.
Procedures Need Not Be Boring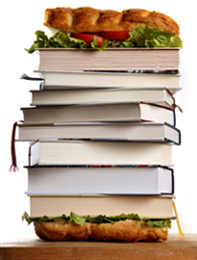 As Restaurant Consultants, we understand that. We have built our philosophy 'When you love what you do, you never have to work a single day in your life' into our Operations Manuals and Trainings. Look at the classic example of a simple task like 'Pre‐Opening Procedure'.
This Procedure ensures that the restaurant & staff start the day equipped for business. Both Front Of The House (Dining staff) and Back Of The House (Kitchen Staff) have their own Pre-Opening Procedure, which the assigned staff follows and checks, this simple procedure can actually help identify any glitches that may arise later that day, forecast production and ensure that the Restaurant opens for business with full steam ahead.
Combine this procedure with the 'Continuous Task Procedure' that guides staff how to 'Replenish. Serve. Replenish' throughout the day.
'End of Shift Procedure' that enables staff going off‐duty to handover tasks as well as requisition required items for the next day's business.
And end the day with 'Closing Procedures' that ensure safe closing of outlet, cashiering and deposits.
Now imagine, if your entire restaurant runs on systems like these, if each task is assigned and monitored by procedures and if staff has knowledge and trainings to follow these procedures, would you be able to focus more on perhaps expansion, Food and Beverage events & business‐growth related tasks which as the leader of the organization are part of your calling?
Our Restaurant operations & procedure manuals are customized to the specific requirements of your food outlet; created using tried and tested methods that work for Fine‐Dining, Quick Service, Casual Diner, Coffee Shop or any kind of Restaurant in Dubai/ UAE. They help you synergize all restaurant functions into a harmonious and smooth flow of operations that builds sales, monitors service and helps expansion and growth.
Get in touch with Restaurant Secrets, Inc. and let us show you how.